Carinthia is the world's leading manufacturer of military insulation clohting and sleep systems. In use by over 30 countries including the majority of NATO and Arctic Circle nations, Carinthia is the essence of military function, reliability and durability. Used by Profssionals.
Cutting edge design and the most compact and functional thermal imaging are the marks of Andres Industries. For those organisations wanting capability overmatch in Night Fighting Equipment, we can provide an unmatched solution to your needs.
Download Professional Catalogue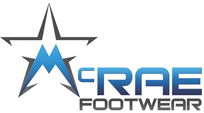 If you have ever been dismayed at the reults of a 3 am boot lace-up, then TacLace is for you. Lacing up speedlace boots is now even faster and easier with TacLace. TacLace secures your boot laces comfotable and with ease, keeping laces neatly stowed around the cuff of the boot.
Since 1967, McRae has produced specification footwear for all arms of the US military. Tough, reliable and combat proven, McRae builds reliability and durability into the most most important soldier mobility system, the combat boot.